Max
---
Max Battleson can't outrun the memories or the agony of his former life as a Marine Raider.
That part of his past has left scars, both physically and emotionally.
But when his brothers force him to take on a new mission, he finds himself facing more than just a mysterious enemy.
He discovers the only woman who has a chance to save him from himself.
---
Playlist
About this Playlist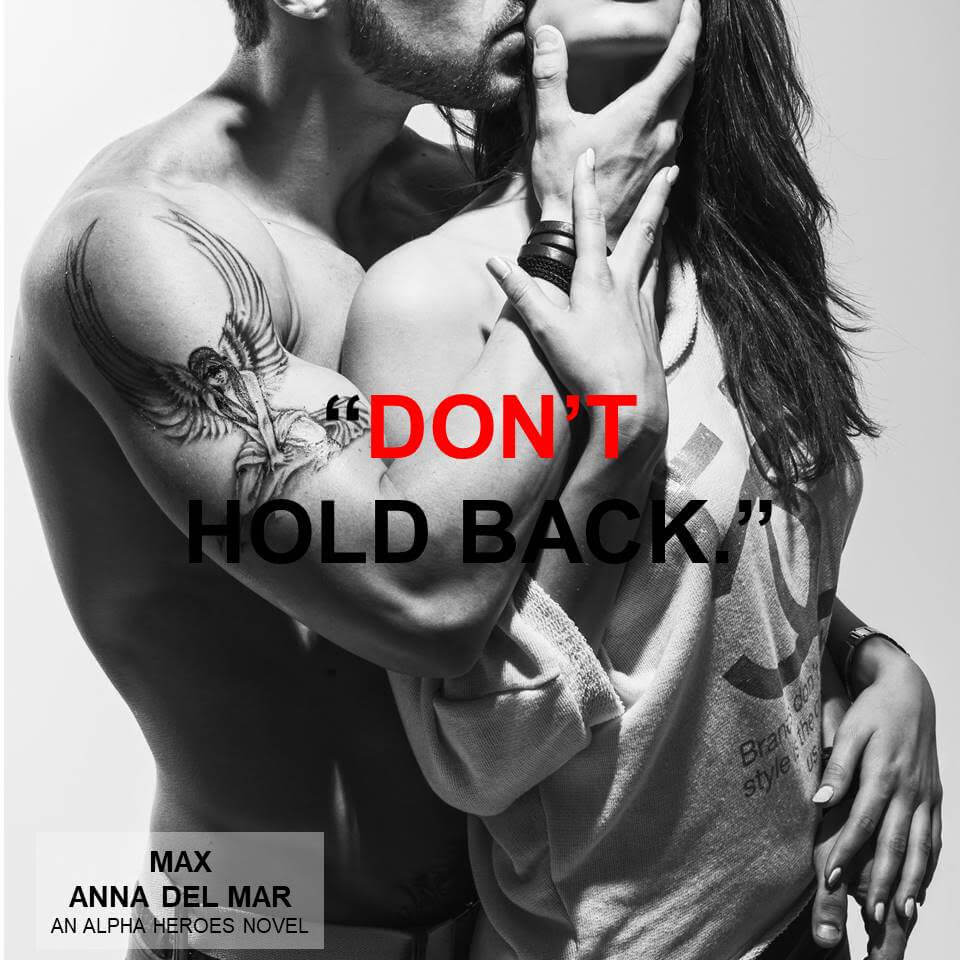 A man haunted by his past.
Max Battleson is an ex-Marine Raider haunted by his past. He can't outrun the memories or the agony. He's tired of the pain, of the struggle, of the icy fist that squeezes his soul day in, day out. When his brothers force him to take on a new mission, he finds himself facing more than a mysterious enemy. He discovers the only woman who can redeem his soul.
A woman trapped without a future.
Lexi Sousa is a celebrity cover girl trapped in her quest for perfection. Her manager is a greedy profiteer who controls her career and her life. She has no life, no down time, no friends, no space to be herself—let alone the lover she dreams of. When she takes on a modeling job for Battle Brothers Inc, she's looking to realize a secret dream. Little does she know that she's about to engage in a fierce fight to defeat a ruthless enemy, vanquish Max's demons, and reclaim her freedom.
---
What Amazon Readers Are Saying
5.0 out of 5 stars
Another action-packed, sexy, thriller in Anna del Mar's Alpha Heroes series: "Take one gorgeous, world famous supermodel who desperately wants and needs a vacation but has one job to finish first. Add an emotionally tortured, broken, and scarred, wounded warrior, whose best friend and mentor died in his arms two years earlier, a death for which he blames himself. Put him in charge of the photo shoot for the new line of women's active wear for Battle Brothers. Add off-the-charts chemistry between these two characters. Add a nearly successful attempt to kill them both. Add her manipulative and verbally abusive stepfather/manager. Add the fact that someone is not only trying to kill her, but all of the Battleson Brothers, and what do you have? You have Max (Alpha Heroes, #2), the latest steamy, action-packed, romantic suspense novel in Anna del Mar's Alpha Heroes series, and it get 5 stars from this reader…

It makes for one heck of an exciting, emotional read, and is a great follow-up to the first novel in this series. I'm already looking forward to Ms. del Mar's next Alpha Heroes novel, and I have a strong suspicion that you'll feel the same way about this novel and this series. I highly recommend it."
5.0 out of 5 stars
You absolutely will NOT be disappointed with this deeply emotional and empowering book.: "I greedily devoured this touching story of Max and Lexi. Both of their personal stories were unique, full of tragedy, hope and perseverance. This is a book that will stay on my bookshelf for a very long time, to be read again and again."
5.0 out of 5 stars
Betrayal: "The characters are awesome, a hot scared, broken hero, a beautiful, misunderstood model, and a viscous evil villain. Unpredictable danger surrounds them, unbelievable betrayal stalks them, unbelievable twists and turns bind them, and unexpected love grows between them. His protection smothers her, while regaining her self-esteem compels her to resist his take charge attitude, and before their anguish overwhelms them. Their emotions and feelings are so real you experience their pain and desperation, the betrayal is so personal you suffer with them, rooting for them to survive and conquer the evil, so they can finally have a chance for their love to grow! Loved it, can't wait for the next book!"
5.0 out of 5 stars
Great: "I loved this book. I loved Max and Lexi. I really wanted more revenge on her stepfather. I can't wait for the rest of the books to see what happens. I highly recommend both books they are fast paced and exciting."
5.0 out of 5 stars
Great alpha hero: "Yummy fun fantasy! I like how this author writes about tough guys and tough women. Her characters are always overcoming obstacles and doing the right thing. The sex is hot!"
---
Max
Alpha Heroes Book 2
Romantic suspense, Military romance, SEAL romance, sexy billionaire romance, special forces romance, contemporary romance
Publisher: Ashton Publishing Group
Publishing Date: March 10, 2020
Cover Design: Rocking Book Covers
Edited by: Donna Alward and Sue Higgins
ISBN: 9798622004438
ASIN: B084GKJFJN