The Asset
---

Re-released as Necessary Justice

Available now on Amazon!
Anna del Mar's explosive, sexy debut novel in the Wounded Warrior series, perfect for fans of Lisa Marie Rice and Lora Leigh—the story of a woman desperate to escape her dangerous past and the Navy SEAL who would lay down his life to save her.
Ash Hunter knows what it is to run. A SEAL gravely injured in Afghanistan, he's gone AWOL from the military hospital. Physically and mentally scarred, he returns home to his grandmother's isolated cottage—and finds a beautiful, haunted stranger inside.
Like recognizes like.
Lia Stewart's in hiding from the cartel she barely escaped alive, holed up in this small Rocky Mountain town. Surviving, but only just. Helping the wounded warrior on her doorstep is the right thing to do…it's loving him that might get them both killed.
Soon, Ash realizes he's not the only one tormented by the past. Pushing the limits of his broken body, testing the boundaries of her shattered soul, he'll protect Lia until his last breath.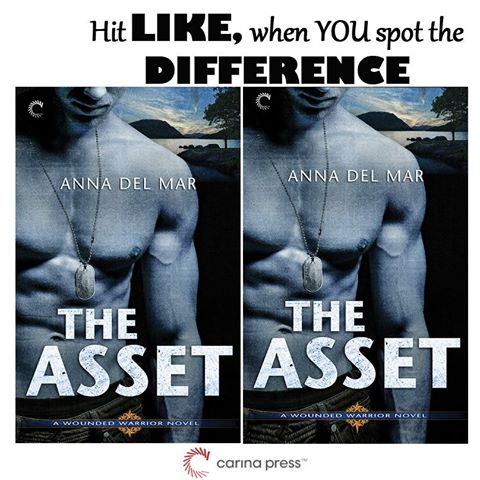 ---
The Asset
Romantic suspense, Contemporary romance, Military romance, SEAL romance.
A Wounded Warrior Novel
$4.99 U.S. / $4.99 CAN.
This book is approximately 95,000 words, 271 pages.
ISBN: 9781459293526