Apollo
---
Apollo Battleson has come a long way since poverty and tragedy launched him into a soul-crushing journey through the juvenile court system. Now he's a doctor, a decorated former SEAL, and a self-made man.
He's also the guy who keeps his pack of alpha brothers alive as they tackle some of the world's most dangerous missions.
But that all changes when he meets a mysterious woman who goes by the name 'Blue.'
And she might just put him in more danger than even he can handle.
---
Playlist
About this Playlist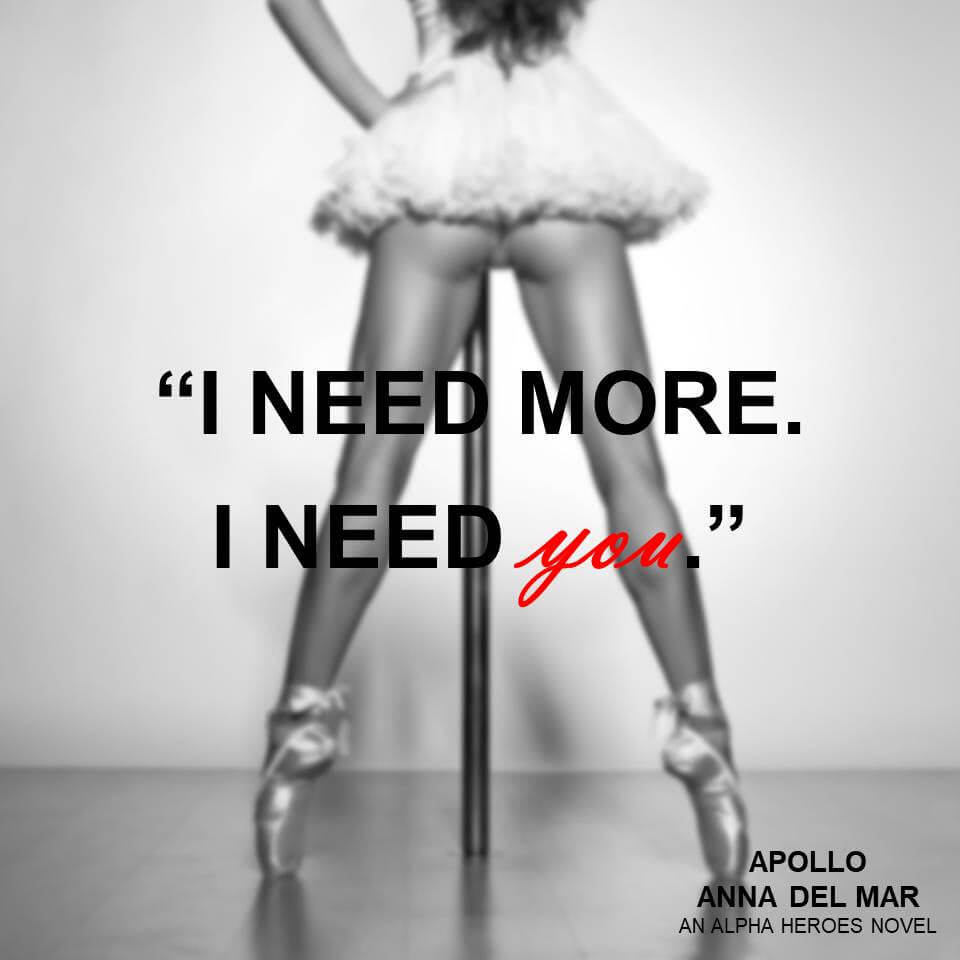 He's Mr. Perfect.
Apollo Battleson is the ultimate renaissance man, a decorated ex-SEAL, a doctor, and a self-made billionaire entrepreneur. A healer at heart, he's also the guy who keeps his pack of alpha brothers in working order as they tackle some of the most world's most dangerous missions.
No wonder his brothers call him Mage.
But steady, cool Mr. Perfect has a secret. He's great at helping others, but he's never been able to heal his own wounds. Forgetting is his specialty. Love? Not so much.
All of that changes when he meets a mysterious woman in grave danger. Apollo will do anything to protect a creature in need—and that includes strong-willed, self-reliant Blue, who doesn't want his help.
She's trouble.
Blue is trapped in a violent criminal underworld, fighting to survive. Betrayal has killed her ability to trust and love. When Apollo offers her a way out, she's tempted, so tempted. The attraction between them is off the charts. But as they engage a mysterious enemy in the battle for their lives, can she find the strength to love again?
Trouble is about to surprise Mr. Perfect, and that might just put them both in more danger than even he can handle.
---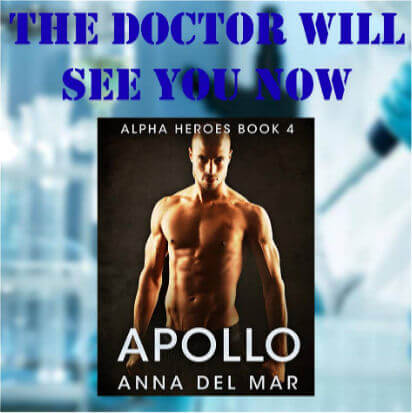 ---
What Amazon Readers Are Saying
5.0 out of 5 stars
This series is just amazing: "Here's the thing with Anna del Mar: as soon as I turn the first page, I know I'm going to be sucked head first into a well-written story with characters I'll care about and a story that will have me wanting to stay up in the early hours of the morning to read so I can find out what happens. Apollo's book was no different. The penultimate in the Alpha Heroes series, this Battleson brother has his demons, as do all of them, but then he meets the woman who changes his world upside down...except he knows he can never have her because of who she is…Blue was not at all what I was expecting, given her identity…When Apollo gives her an out, she so desperately wants to take it, but she doesn't dare dream she really could have a better life. Apollo is determined to prove she does deserve it, and watching them fall for each other is a delight. I don't want this series to end!"
5.0 out of 5 stars
Excellent five- star read!!!: "A real page turner I couldn't put down. And when I did, I was shocked to find it was 2:30 AM! Excellent quick witted writing that whisks you away on an exciting, action packed, crazy turn of events, not to mention the sizzling sex scenes!!! Not to mean like an advertisement, but you GOT to buy this book! A 'don't miss read' for sure."
5.0 out of 5 stars
Anna del Mar's tour de force of contemporary romantic suspense: "Quite honestly, I don't even know where to begin to discuss Apollo, the fourth novel in Anna del Mar's incredible Alpha Heroes, series other than tell you it's a 5-star read, and to attempt to tell you why without giving away any spoilers…

Kudos to Ms. del Mar for pulling out all the stops and weaving this amazing roller-coaster of action and emotion into what is perhaps the most intricately plotted, deeply emotional, and addictive novel in the series so far. While Apollo reads just fine as a standalone, I highly recommend reading the novels in this fabulous series in the order they were written to fully understand who the Battleson brothers are, how they came to be and what they mean to one another. You won't regret a minute of it."
5.0 out of 5 stars
Super series!: "Another fabulous exciting read in this series. Apollo is such a wonderful hero and Blue has such spunk, both overcoming terrible pasts. Great catching up with a lot of the others from this series, although I missed Trev who was only there in the background (still hoping he gets his own story).

Looking forward to the story of Kass and Tee, when we will at last learn the identity of the nasty Zero Tango..."
5.0 out of 5 stars
Apollo and His Quest: "I have read the previous Alpha Heroes (wow!) and preordered this book. Apollo went on a quest and found more than he expected. This is a page turner and action with every turn. This is a stand alone book but is so much better when read within the series. Strong Alpha men and even stronger women. Bravo!!"
---
Apollo
Alpha Heroes Book 4
Romantic suspense, Military romance, SEAL romance, sexy billionaire romance, special forces romance, contemporary romance
Publisher: Ashton Publishing Group
Publishing Date: June 30, 2020
Cover Design: Rocking Book Covers
Edited by: Donna Alward
ISBN: 979-8656849494
ASIN: B087JXBGB1